Positive Regard is more than a training and consultancy service. We put the individual needs of children at the heart of everything we do. The holistic services we offer are flexible and shaped completely around the needs of the children and young people. We work with schools and children's services to bring about an empathetic culture of support through staff training, practice modelling and policy review.
We don't see challenging children and young people – we recognise signs of stress, trauma and emotional imbalance. We empathise with the root cause of these challenges and use a model of relational practice and positive behaviour support to repair relationships, build trust and decrease the signs of stress in children and young people, thus increasing their focus and engagement in teaching and learning, as well as increasing their opportunities to achieve in all aspects of their lives.
Our offer includes wellbeing, mental health, behaviour and SEND services. Each service is tailored towards the specific needs of a school or establishment and a bespoke package is created by our highly skilled Positive Regard Specialists.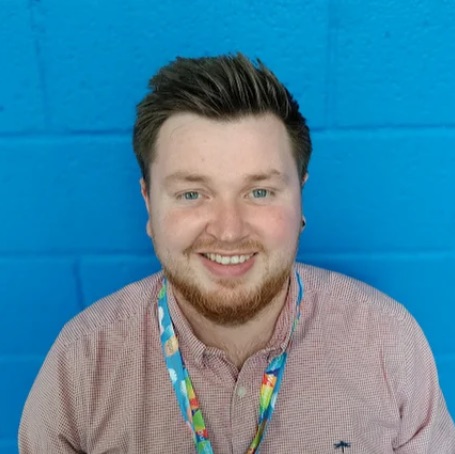 James Butterwood
Positive Regard Consultant
As a member of Springwell Learning Communities outreach team James supported Springwell Leeds Academy with their transition into their new buildings. James joined Springwell Leeds Academy shortly after as a member of the Care Team, progressing to Care Team Leader. He is now a Positive Regard Consultant based across the Northern Region, supporting a number of SEMH, Generic Special and mainstream schools.
James is also a Trauma and Mental Health Informed Practitioner TISUK, First Aid Instructor, First Aid for Mental Health instructor and Advanced Team Teach Tutor.

Simon Jones
Positive Regard Specialist Leader
Simon is the Assistant Principal for Behaviour, Safety and Wellbeing at Springwell Leeds Academy South. Simon is also an Advanced Team Teach Tutor, and leads regular training across Springwell Leeds and beyond.
Simon has worked mainly in Inner City Secondary Schools in Yorkshire and London. He has spent the majority of his leadership career in developing restorative systems in challenging mainstream schools. This prompted a move into specialist provision in order to further his understanding of restorative and relational practice, and has enabled him to positively impact the wider education system with his knowledge and understanding of best practice.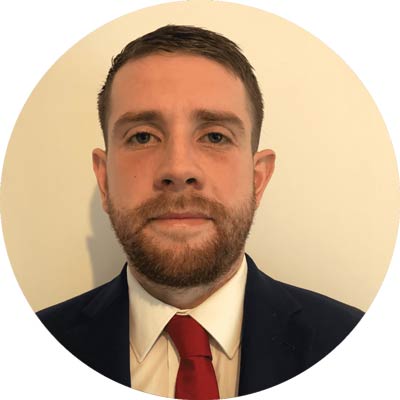 Ryan Hallsworth
Positive Regard Specialist
Ryan is a Care Team Leader at Springwell Leeds Academy South. Ryan is also a Licensed Family Thrive Practitioner and Intermediate Team Teach Tutor. Ryan made the move to specialist provision leadership after a successful pastoral career in mainstream education. He is an avid reader and researcher, and uses his knowledge to empower staff and to advocate for children's needs.

Sean Hutchinson
Positive Regard Specialist
Sean is one of the Care Team Leaders and Intermediate Team Teach Tutors at Springwell Leeds Academy North. Having spent the majority of his early career with the Youth Offending Team in Sheffield, Sean decided he wanted to affect change on a daily basis with youngsters in a school setting, and moved to Springwell in 2016. He is an Intermediate Team Teach Practitioner and represents Springwell Leeds for Positive Regard. Using Positive Regard language and theory on a daily basis, Sean empowers staff throughout our schools and sector-wide, offering support, guidance and evaluation.
What can we offer?
Please see our brochure below for the varying types of support and range of training courses and programs we have to offer.