Meet our Leadership Team
Scott Jacques  –  Executive Principal
Scott has experience of teaching and senior leadership in Primary, Secondary and Special education as well as ten years work in school improvement with Leeds City Council. He was seconded to work as a Primary Teacher Adviser for the LA and later as a Secondary Consultant within the National Strategies team, working with a wide range of schools on securing improvement and developing and implementing strategy. Scott worked for five years  as an Adviser with the Local Authority in Leeds, creating, developing and implementing eLearning strategy and supporting school improvement. Scott also worked with DFE, QCA and National Strategies on the development of training and materials at a national level.
Scott was Head of School at an outstanding special school, before joining the Wellspring Trust as an executive leader working at the Forest Academy in Barnsley. He spent two years as Executive Principal of Phoenix Park and Sevenhills Academies in Grimsby before joining Springwell Leeds Academy shortly before it opened in 2016. Scott is a member of the Advisory Board of the Carnegie Centre of Excellence for Mental Health in Schools.
Steve Tighe – Executive Vice Principal
Steve started his career as a PE teacher in Barnsley before moving into pastoral leadership roles in a range of secondary environments in Barnsley, Leeds, Knaresborough and most recently in a successful Academy in Bradford as a Senior Vice Principal. In his last role he led the Academy to an outstanding judgement in Behaviour and Safety. Whilst a senior leader he has taken on a range of differing responsibilities such as CPD, training school, teaching and learning. However, he has always felt most passionate about student care, welfare and aspiring students to achieve which it is always that role to which he has returned.
He is currently working on the Leeds project, leading improvements in the special school and PRU provision in the city. In addition, he is assisting Scott in establishing the SEMH 'fresh start' provision as well as the three new academy builds which we will be moving into during 2018.
Mary trained and started her career as a teacher of special education needs in Boston, Massachusetts before moving to England in 2005. Since then, she has spent 13 years working in inclusive inner-city schools and pupil referral units in Leeds. Throughout her career she has specialised in developing provision of the highest quality for young people with complex additional needs both in specialised settings as well as in mainstream high schools.
Mary is inspired by seeing the impact of unconditional positive regard as a vehicle for developing relationships that transform young people and their engagement in education.
She is driven by a passion and understanding that all students, particularly those that are most vulnerable, deserve education experiences of the highest quality in highly nurturing learning environments to develop them into resilient and successful adults.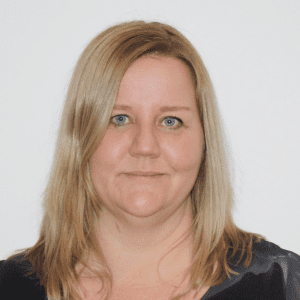 Shona Crichton has worked within inclusive inner-city schools for 16 years in many different roles. She has a keen interest in developing teaching and learning for all students and had developed strategies to turn failing schools around.
Shona works with Leeds Beckett university on a research associate scheme on investigation parent engagement and the impact this has on student outcomes. This work has developed whole school strategies to inform how we work with families and the community. She has recently contributed to a book called "The working class" which is due to be published by independent thinking in November 2017.
Ann- Marie started her career as a performer with a dance theatre company. She moved into education to pursue her passion of making a difference to the most vulnerable young people and because she loves a challenge! Ann-Marie is in her 5th year of headship in SEMH settings. She believes in a holistic approach to education and ensures social and emotional aspects of learning sits at the heart of the curriculum. She also prides her self in being a safeguarding champion.
Yvonne qualified as a teacher in Bradford, 1998. Since then, she has led in various schools and provided platforms where all children have opportunities to showcase their talents. Yvonne has found seeing past pupils on the X Factor live shows and working in the creative arts industry incredibly inspiring. She is now proud and privileged to be with the Springwell Leeds Academy.
Yvonne is passionate about the arts and creative learning and is looking forward to developing this in the Springwell Leeds Primary setting. Yvonne is eager to facilitate opportunities in an environment where the children can shine.
Every day is different in the role as Associate Principal and it is never boring!  Yvonne loves leading the school and challenging and supporting staff and children to be the best they can be. We have a great team of teachers and support staff at Oakwood who go above and beyond to provide a nurturing and inspirational climate in which they can achieve.  More than anything though, it is the success of every child in this school that makes Yvonne's job as Associate Principal such a rewarding one. She will always go above and beyond to get to know every child and ensure their needs and interests are met fully.
And finally, when Yvonne is not at school… She enjoys playing the piano, amateur dramatics and spending time with her family, especially their recent addition – her beautiful baby niece Caoimhe (pronounced kieva.)
Mary Mercer  –  Executive SENCo
After completing her teacher training in Merseyside, Mary began a teaching career in the metropolitan county, this spanned over 25 years across a number of schools and included close professional contact with multiple specialist schools and service providers.
Mary's career has always been centred around supporting the very best outcomes for the pupils and families that live with the day-to-day impact of learning challenges. As a former SENCo and middle leader in mainstream education and senior governor of a specialist school in Southport, Mary learned to the fullest what it was to be a champion, voice and advocate for children with SEN.
Mary has a wealth of experience in working with SEN at all levels. This includes specialist knowledge of Autism, Developmental Learning Delay, nurture provision, standardized assessments/profiling as well as delivering training programmes to staff and professionals in this area of education.
Mary is the mother of a 17 year old girl with PMLD who attends specialist provision. She knows firsthand the reality of living and caring for a vulnerable child but is forever grateful for the amazing blessings that she brings to every possible aspect of her life.