The Arts
Welcome to the Arts at Springwell.
We are very lucky in our new buildings to have access to some fantastic new facilities and equipment, along with a new team of experienced, specialist teachers to engage and release the creative streak in all our students.
At our Oakwood Primary site, the Arts are delivered as an integral part of the curriculum with lots of opportunities for visiting specialists from our secondary sites and other Arts organisations to enhance this. We have recently worked with Serious Music on an Arts Award project featuring a visiting professional musician each week and also with the Northern School of Contemporary Dance.
At our secondary sites the Arts subjects look like this:
Music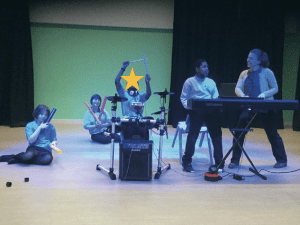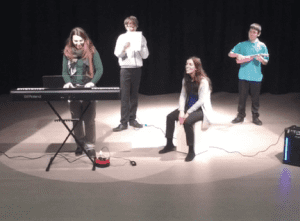 At KS3 Students will have access to two music lessons a week with their class. During this lesson they will develop their skills in performing, listening and composing through a variety of topics. The topics we cover include African drumming, Songwriting, Band skills, Electronic composition, Film music and many more. Through Music, students will have the opportunity to build confidence and resilience and have an expressive outlet.
Students will make regular use of keyboards, drums, ukuleles and guitars working on both individual and group projects and will learn to use sequencing software on our new suite of iMacs. There is also the opportunity for individual instrumental lessons and trips down to DJ School UK in Leeds City Centre. At KS4 Students can work towards their Bronze or Silver Arts Award (Level 1 and 2 respectively).
Design Technology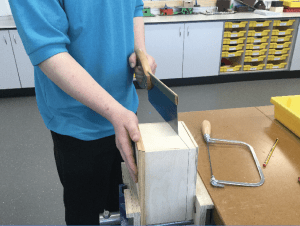 Design and technology is an inspiring, rigorous and practical subject. Using creativity and imagination, pupils will design and make products that solve real and relevant problems within a variety of contexts, considering their own and others' needs.
KS3 students are following the National Curriculum programmes of study and attends at least two lessons per week. KS4 students are working towards an Arts Award.
Students will develop their knowledge and understanding of how to research, design, plan, make and evaluate. They will generate, develop, model and communicate their ideas through discussion, annotated sketches and computer-aided design. They will improve their confidence and competency in a range of practical skills and techniques by selecting the appropriate tools, equipment and machinery. They will use a range of resistant materials to make their own product and they will evaluate existing products as well as assessing their own ability of themselves and the products that they will make.
Examples of some of the projects they will be doing in KS3 are Jewellery Box, Geometric Animals, Clocks, Picture Frame, Desk tidy, Wooden Toy and Key Ring.
Art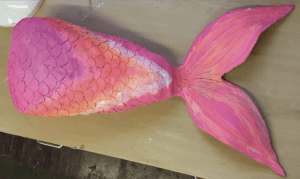 Students study a range of topics in Art lessons, starting with the Elements of Art, which looks at the basic skills of art, such as tone, 3D work and colour. Students will also learn printing technique. Students develop these skills through topics where possible linking to the Elements Curriculum. One particularly popular topic is the 'Making a Monster project', in which students design their own monsters taking inspiration from famous film directors/animators such as Tim Burton. Other topics we look at include The Day of The Dead and War. Students are encouraged to then choose topics that interest them.
At KS4 we look at improving the design and compositional skills, students will have the opportunity to learn computer design using Adobe programs, which are used in industry by design professionals, photographers and so on. Students are able to work towards the ABC Award (level 2) and Bronze or Silver Arts Award (Level 1 and 2 respectively).